Our Markets
MIAX® is a technology-driven leader in building and operating regulated financial marketplaces across multiple asset classes and geographies.
SPIKES® Volatility Products
Built on SPDR® S&P 500® ETF (SPY)—the world's most actively traded ETF—and traded on the SPIKES Volatility Index (SPIKE), SPIKES Volatility Products bring new choice to volatility trading.
Learn more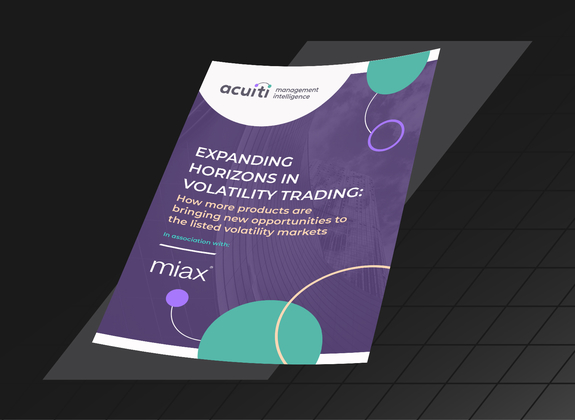 Read the Acuiti report about the growing opportunity in trading volatility.
Demand for volatility products is increasing and 79% of market participants would consider trading SPIKES® alongside other volatility products. Read the report and learn why.
SPIKES® Futures (SPK) bring innovation and greater accessibility to the volatility market.
Our proprietary SPIKES Futures propel the industry forward with greater accessibility, new hedging opportunities and improved data transparency.