ESG at MIAX
We are committed to fostering a diverse, inclusive and sustainable future for all.
"As citizens of the world, the importance of doing our part for our environment and our communities cannot be overstated or overdone. Likewise, corporate social responsibility with respect to our environmental, social and governance impact is essential to advance the worthy cause of sustainability of both our world and our company."
- Thomas P. Gallagher, Chairman and CEO, MIAX
Our ESG initiatives
At MIAX®, we're committed to environmental, social and governance matters and review of the ways we impact our community and environment, while exploring opportunities for future development. Our approach focuses on six key areas.
Environmental Impact
We assess and seek to reduce the company's environmental impact through initiatives such as on-site recycling, single-use plastic reduction and monitoring of energy use by exchange operations.
Diversity, Equity and Inclusion
We strive to create and maintain an equitable, diverse, inclusive and empowering environment in which our employees can be inspired to make exceptional contributions to our company and community.
Human Capital Management
We invest in our employees by providing career development training and health & wellness programs.
Charitable Giving
We support philanthropic causes through charitable giving and employee volunteer programs.
Board Governance
We strive to make our company policies and procedures relating to ESG comprehensive and transparent.
ESG Industry Groups, Standards & Regulatory Matters
We monitor ESG initiatives and standards within the industry, as well as regulatory bodies for ESG-related guidance, to assess our company's impact.
The value of ESG
We encourage our employees to get involved and find ways to contribute to our ESG initiatives, always keeping in mind our company's core values.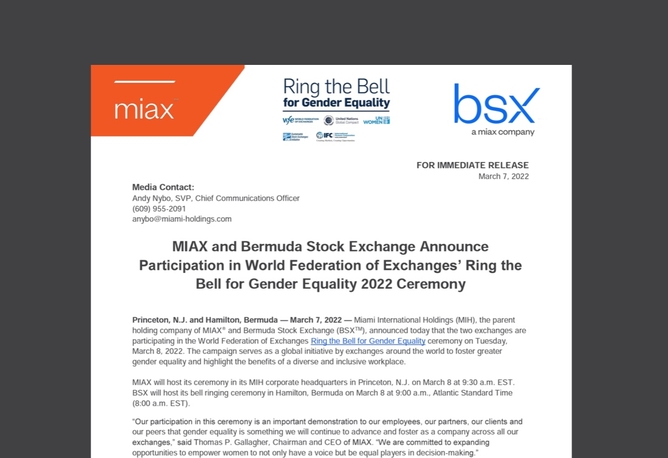 Ring the Bell for Gender Equality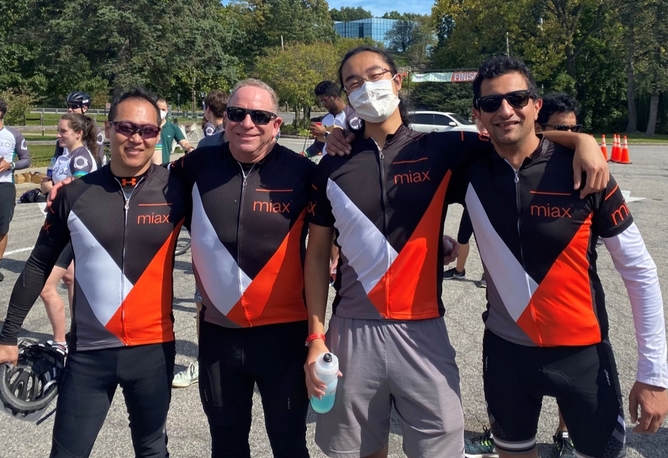 MIAX Rides for Autism Research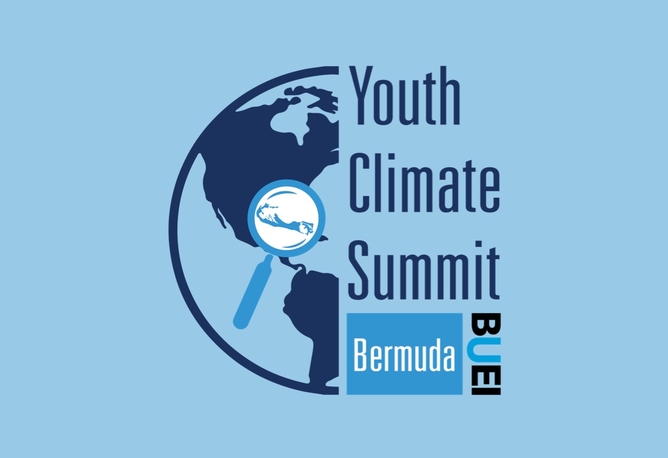 BSX supports Bermuda Youth Climate Summit as an Advocate Partner