Evolving the Trade of Trade
Over the past decade, MIAX® has grown from a single options exchange to a global trading company that provides access to U.S. and international capital markets. Currently the fourteenth largest derivatives exchange group in the world, our exchanges, unique products and market data services offer members new opportunities to improve their trading strategies. MIAX operates fully electronic exchanges built on award-winning technology platforms and provides superior customer service to meet the unique needs of our customers.
MIAX Markets
MIAX operates three U.S. options exchanges with technology specifically designed to support the unique characteristics for U.S. derivatives markets. Each exchange operates using pricing models and trading protocols designed to meet specific client demands.
MIAX Options®
Offers users a Pro-Rata allocation model that rewards market makers for providing continuous two-sided quotes.
MIAX Pearl®
Provides a Price-Time priority allocation model and maker-taker pricing to encourage liquidity seeking strategies.
MIAX Emerald®
Supports a Pro-Rata allocation model with maker-taker pricing that encourages large bid-offer quantities and aggressive liquidity seeking strategies.
MIAX Pearl Equities™ is a fully automated electronic equities trading platform that leverages the technology we built for our core options trading systems.
MIAX Pearl Equities™
Access U.S. equity securities through a Price-Time allocation model and Maker-Taker fee structure.
Minneapolis Grain Exchange (MGEX™) provides a vertically integrated futures exchange and clearing platform to list futures and options on futures on new products exclusive to our exchanges, with distribution through CME Globex®.
Minneapolis Grain Exchange (MGEX™)
A Designated Contract Market (DCM) and a Derivatives Clearing Organization (DCO) offered through our subsidiary company, MGEX.
The Bermuda Stock Exchange (BSX) provides access to a vertically integrated international securities market that specializes in the listing and trading of capital market instruments such as equities, debt issues, funds, hedge funds, derivative warrants, and Insurance Linked Securities ("ILS").
The Bermuda Stock Exchange (BSX)
Provides access to international markets and an advanced regulatory environment positioned to be a leading jurisdiction for trading new cryptocurrency and digital asset products.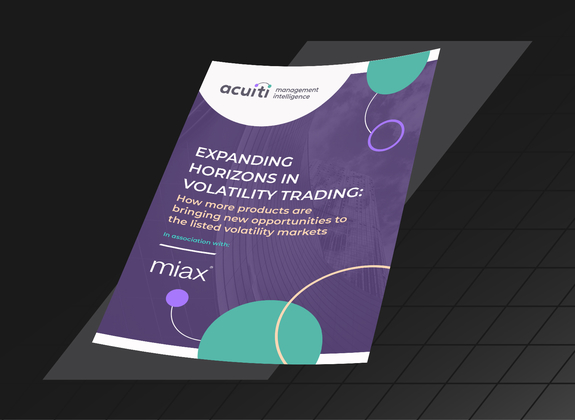 Read the Acuiti report about the growing opportunity in trading volatility.
Demand for volatility products is increasing and 79% of market participants would consider trading SPIKES® alongside other volatility products. Read the report and learn why.
SPIKES Futures (SPK) bring new innovation and more accessibility to the volatility market.
Our proprietary SPIKES Futures provide the industry with better accessibility, new trading opportunities and improved data transparency.