Meet SHIFT Search
Make better investment decisions with SHIFT℠, a Vesica Technologies product that delivers clear and digestible market data in seconds. Instantly track movements and gain insight on multiple asset classes to make informed trading decisions—whether you're a trader, broker, analyst or researcher.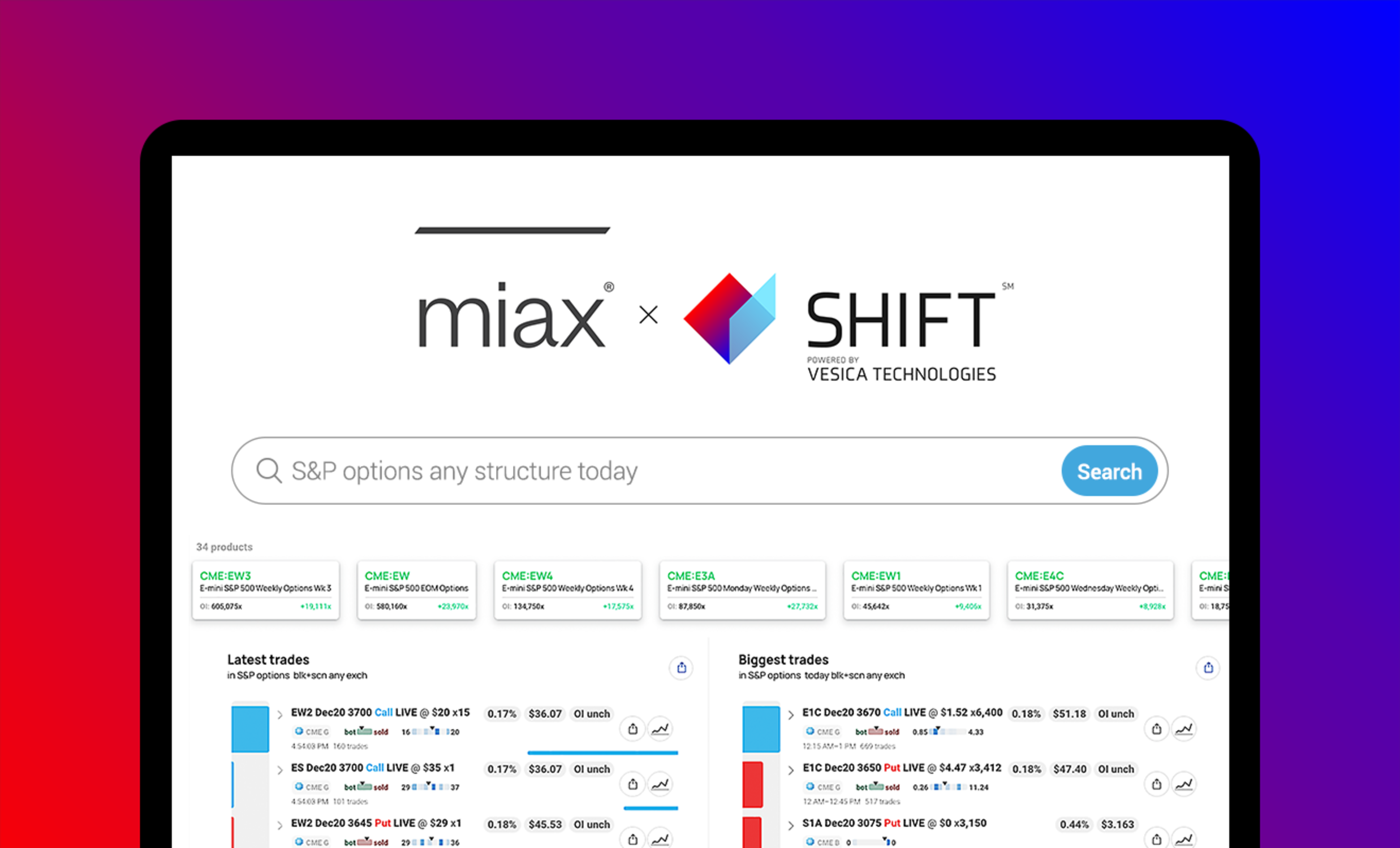 The search engine making financial data accessible to everyone
Exclusively offered for a limited time at no charge to MIAX® users, SHIFT takes the headache out of market research, providing traders with access to unique data—just type, click and go.
MIAX is pleased to support a SHIFT in the way market participants consume trading data.

---
Market transparency for instant clarity
Data is everywhere; but it's about easily accessing the right data more efficiently. SHIFT delivers market data in a unique presentation in just a few clicks, with the ability to view information across 16 options exchanges, accessing crucial information to support real-time analysis.
Historic views of volatility
Have the power to go back in time, understanding how past market volatility has influenced the present. High-level charts appear as you search, providing immediate access to data that allows you to analyze market conditions based to support your trading decisions.
Level up the conversation with real data
Create easy-to-consume market reports and share them instantly with colleagues or on social media.